If you're anything like us, you've already been busy planning this year's travel since… well, last year. Whatever is on your travel wish list, we guarantee you can find it all in one place: Cape Town. With natural beauty, world-class beaches, a buzzing city centre and tonnes of culture, this city ticks every travel box and then some. If you've been looking for a reason to book this year's big trip over to South Africa, here's 20…
1. You can experience a township party
It's only a matter of time before you hear about Mzoli's infamous Sunday afternoon turn-ups. This spot in Gugulethu is a Cape Town institution. Think barbequed meat (that's a braai to us South Africans), house beats and a diverse crowd that sees tourists and locals come together for a jol.
2. It's easy to connect with the locals
The best way to experience a city is to speak to the locals. In Cape Town, that's even easier because the people are so friendly. Just spend five minutes speaking to our staff – who know Cape Town like the back of their hands – and you'll see what we mean.
3. You can embrace the coffee culture
Cape Town takes its coffee very seriously. There's a mind-blowing number of great independent places to get your caffeine fix. Our recommendations? You gotta hit up Truth Coffee (dubbed the World's Best Coffee Shop by the Guardian back in 2015) and you don't wanna miss Shift Espresso Bar which is just a 5-minute walk from us in Green Point.
4. It's the perfect place to get some zen
Cape Town might be a buzzing cosmopolitan city but if your 2020 is all about rest, relaxation and wellness – we got you. Join in one of our outdoor yoga sessions in Green Point park or rise and shine (à la Kylie Jenner) to take our sunrise hike and meditation session.
5. You can get tipsy on a tram
Booze cruises are so last decade. The Franschoek Valley is world-renowned for its award-winning wine – board one of the famous trams to hop-on-hop-off between eight of the best estates.
6. You can catch some world-class jazz
If you're a jazz lover, then you're in the right place. For a start, head to The Piano Bar in De Waterkant – this New York-style club has live music every night of the week and creative cocktails to sip on as you soak up the atmosphere. You've also got Tuesday Jazz nights at Asoka where you can dine on delicious Asian fusion tapas and rub shoulders with the local crowd who flock here week in, week out. Oh, and if you're in town for the last weekend in March, don't miss the annual Cape Town International Jazz Festival – it's one of the top three jazz festivals in the world!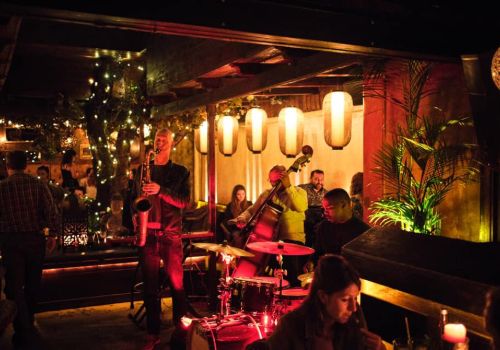 7. It's super affordable
If you're travelling on a bit of a budget or just wanna get the most for your money, then Cape Town is definitely a good choice.
8. It's a festival-goers dream city
There are so many festivals happening in Cape Town that it would be impossible to name them all. Ones not to miss next month include Up the Creek – pack your inflatables as this one is on the banks of the Breede River – and Ultra which brings some huge names in electronic music to the Mother City including Afrojack, DJ Snake and our very own Black Coffee.
9. You can kick back in the 'most beautiful garden in Africa'
Want to get back to nature? Pack a picnic, round up your fellow travellers and head to Kirstenbosch.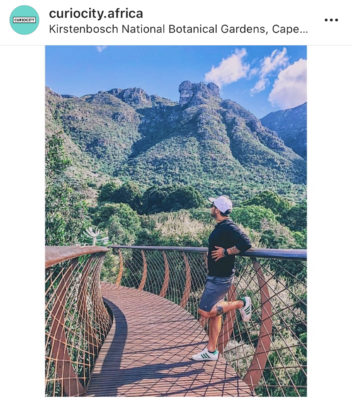 10. It will push you out of your comfort zone
Cape Town is a haven for adrenaline junkies and adventure travellers. From skydiving to paragliding to the world's highest commercial abseil, you're guaranteed to find something to get your blood pumping in this city. For a slightly more laidback activity, you can hop in a kayak and make your way along the coast – just keep an eye out for the dolphins and seals that might join you. Hit us up for more details on this unique experience.
11. You can hit the beach anytime
Okay, we DO have winter months but when compared with the Northern Hemisphere, our temperatures = pretty much year-round summer (sorry not sorry).
12. You can open your eyes to South Africa's history
Robben Island is a must-visit to go deep into the history of apartheid along with the District Six museum which tells the story of the 60,000 inhabitants in this area who were forced from their homes in the '70s. Even just walking around the city centre, though, you will see symbolic reminders of the city's past including the famous ' 'Whites Only' and 'Non-Whites Only' benches outside the High Court. To delve even deeper into this history, take our Black Route walking tour.
13. It's a little on the wild side
South Africa is more than just safaris, but we'd definitely recommend seeing some of the wildlife while you're here. There are plenty of game reserves within driving distance of the city where you can see some of Africa's most majestic animals – including the Big 5 – in their natural habitat.
14. It's one of the street art capitals of the world
Evolving as a form of social and political commentary, many of Cape Town's streets are lined with colourful murals and thought-provoking graffiti. Head to Woodstock for some of the best displays from both home-grown and international artists.
15. You can taste some seriously good African eats
There are so many places you can try authentic African cuisine from all over the continent right here in Cape Town. If you visit Bo Kaap – the city's – then we recommend sampling some delicious Cape Malay cuisine in one of the local restaurants here. For a taste of East Africa, Addis Ethiopian restaurant on Long St has you covered.
16. You can dive in with marine life
If a shark dive is on your travel bucket list, you better take the plunge here – South Africa have some of the biggest sharks in the world. Go big or go home, right? Of course, don't miss a trip to Simon's Town to see the famous African penguins playing on Boulder's Beach. If you take a dip in the sea, you might just find yourself swimming alongside one of these playful creatures. Or head to Hout Bay just outside of the city bowl where you can snorkel with seals.
17. It's home to one of the world's best restaurants
One of the restaurants in The Old Biscuit Mill is The Test Kitchen which made its way into the The World's 50 Best Restaurants. Head Chef Luke Dale Roberts takes popular dishes from around the world and gives them a South African twist. Our top tip? Book WELL in advance as reservations fill up months ahead.
18. You can visit the largest modern art museum on the continent
Described as a 'platform for Africans to tell their own story', Zeitz MOCAA is home to a huge body of work from across Africa and the diaspora. Set over nine floors, if you're an art lover then you might wanna spend the whole day here.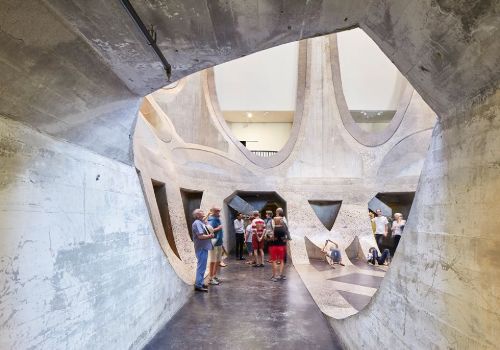 19. It's a gateway to the Garden Route
This section of South Africa's stunning south coast is an outdoor playground. If you want the ultimate itinerary which takes you through all the must-see spots, then join us for a road trip! Drop us an email for the deets.
20. You can climb one of the seven new natural wonders of the world
Of course, we're talking about Table Mountain. It's a challenging hike but well worth the views across the city and Atlantic Ocean when you get to the top.
Phew. Did you make it to the end of the list without a Skyscanner search? If you're planning your visit, be sure to check out our space here in the Mother City. Oh, and you'll save 15% on your stay when you book on this website using code TRIOCITY.